27 November 2019 | Evie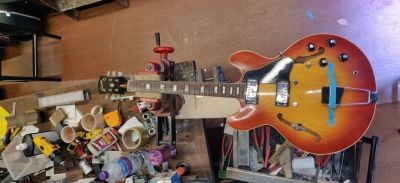 Recently we had Raymond from Teenage Fanclub in the store, he brought in Norman's vintage, original sunburst 1971 Gibson 335 which required quite a bit of work on the frets and bridge in particular. In addition, I discovered a lateral crack in neck which I had to address before I carried out the refret!
18 November 2016 | Evie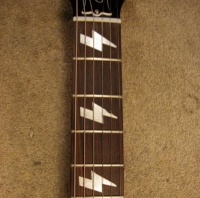 Custom Inlay Work Here. I handcut lightning bolt style inlays before hand routing this SGs ebony fingerboard to match the Gibson Custom Shop Signature model.
18 November 2016 | Evie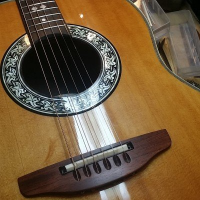 Here we fabricated a new bridge for this 1970s Ovation Balladeer.
18 November 2016 | Evie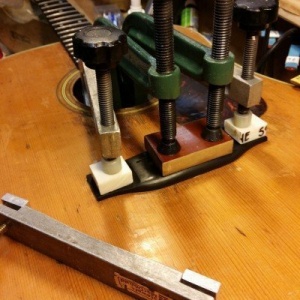 Jimmy has just restored our Martin D28 having had her in intensive care for a few weeks. Such an amazing, delicate and dedicated operation.
18 November 2016 | Evie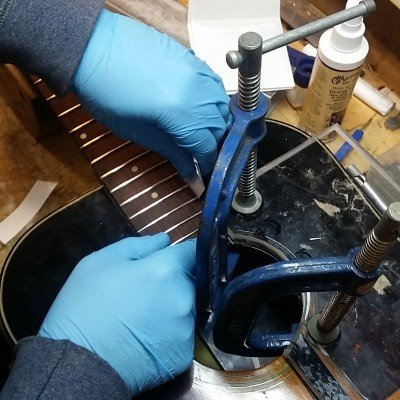 This 1970s Gibson J45…was literally falling apart…loose braces…cracks on all faces of the body with an especially bad one at the side of the neck along the body towards the soundhole and through to the bridge.
18 November 2016 | Evie
The gentleman who owns this quite nicely made Eastman mandolin found that the extended fingerboard compromised his playing style. He asked if it would be possible to shorten the thing.
18 November 2016 | Evie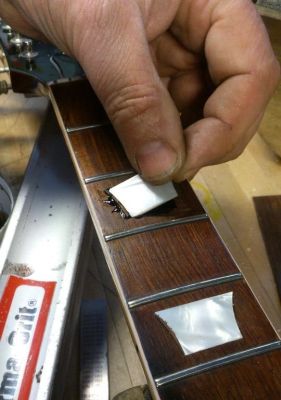 A regular client with an interesting and impressive collection of Gibson guitars, asked us if we could replace the crown inlays on his Custom Shop Historic Les Paul.
18 November 2016 | Evie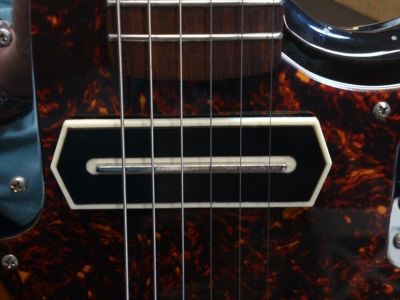 Fancy something different? Listen up all you Nils Cline fans….Here we're fitting the amazing looking Charlie Christian style pickup into a Jaguar.