We Save the Gig For Patti Smith

Tuesday, 3 January 2006 | Admin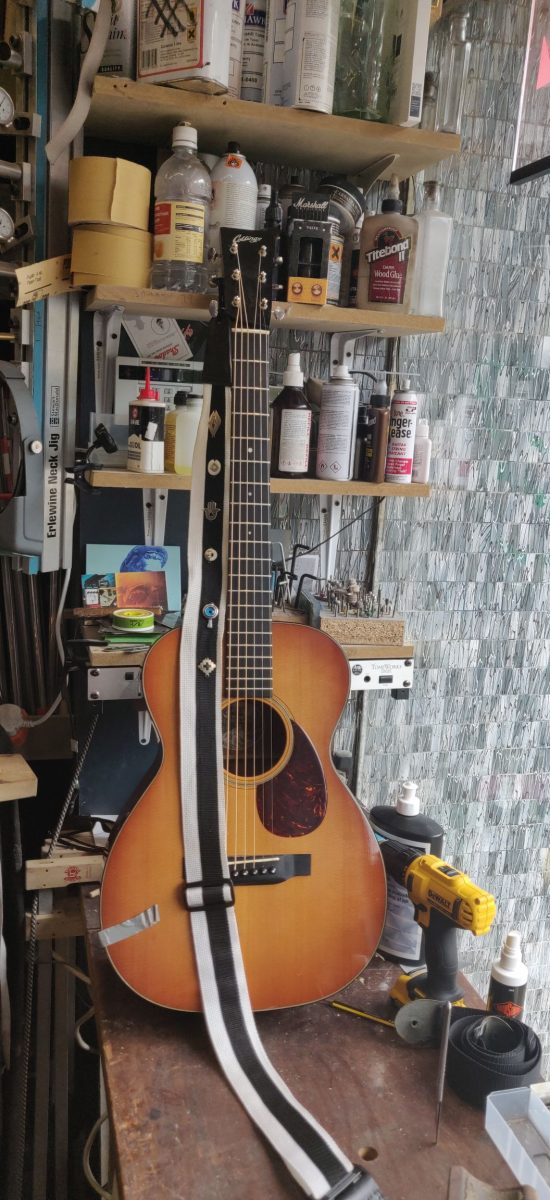 Recently we had this Collings Acoustic guitar in the store for some repair work which belonged to none other than the legendary PattI Smith. Patti and her band were due to play a gig at the Kelvingrove Bandstand, however during the soundcheck she noticed that the guitar didn't sound quite right so she turned to us to repair the guitar at the last minute to prepare it for the gig that evening. Once we got it on the bench we found that there was a fault with the preamp system so we had to fit a new Fishman Matrix Infinity complete system and it was up and running within an hour and ready to go for the soundcheck.
While the guitar was in the shop a few customers dropped in who just happened to be fans attending the gig that very evening at the Bandstand and were amazed to see that we were working on Patti's actual guitar! In due time selfies were taken and shared, making for a special day all in all for the couple!